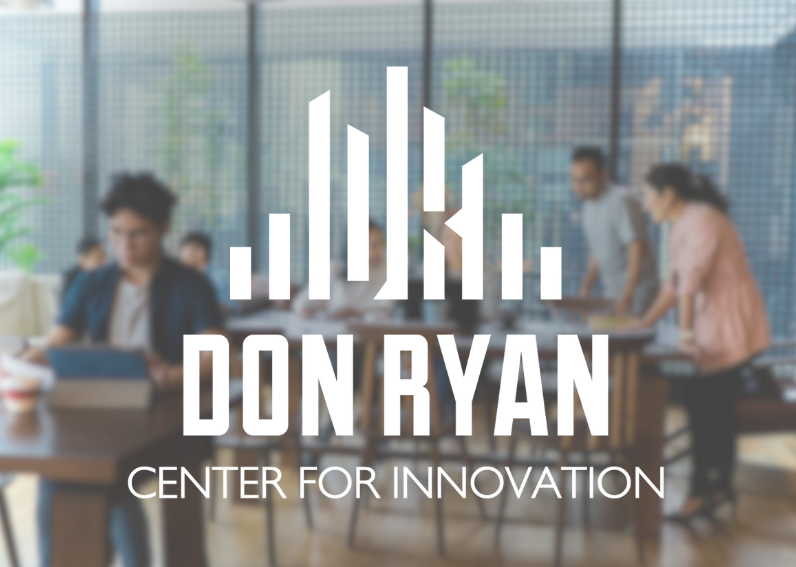 24 Sep

Empowering Innovation: SmartMarketing partnered with the Don Ryan Center for Innovation to help the incubator launch more Lowcountry Businesses

As a Lowcountry marketing agency, we're passionate about building local businesses' brand identities, which is why working with an incubator that helps entrepreneurs launch and scale startups in our area was right up our alley.

Launched in 2012 through a collaborative effort between the Town of Bluffton and Clemson University Institute for Economic and Community Development, the Don Ryan Center for Innovation (DRCI) was established with a mission: to empower entrepreneurs, inventors, and small business enthusiasts by providing them with cutting-edge resources and hands-on consulting support to catapult their new businesses to success.

The DRCI partnered with SmartMarketing to achieve this goal through a series of marketing and public relations efforts, including:
Crafting a Memorable Identity:

The first step in this journey was to create an identity that would resonate with entrepreneurs and innovators. SmartMarketing Communications, a leading marketing and PR agency, stepped in and crafted a visually striking and appealing logo for the DRCI. This logo not only represented the center's commitment to fostering innovation but also set the stage for an impactful brand presence in the Bluffton and Hilton Head Island areas.
Amplifying Awareness:

To attract entrepreneurs and start-up businesses to the DRCI, it was essential to enhance its visibility and make its value as a business incubator known far and wide. SmartMarketing Communications devised a comprehensive media relations strategy, which included generating a steady stream of articles in local press and arranging media appearances on broadcast outlets. These efforts were geared towards creating widespread awareness of the DRCI and showcasing the myriad benefits it offers to entrepreneurs and start-up companies.
Educational Seminars:

Recognizing the need to provide tangible value to potential new businesses, SmartMarketing Communications, in collaboration with the DRCI, launched a highly successful monthly Educational Seminars program. This program featured top-notch speakers addressing various business topics each month. The aim was twofold: attract potential new businesses to the DRCI and further solidify the center's reputation as a leader in new business development.
Strategic Advertising:

To effectively reach their target market, SmartMarketing Communications developed and placed advertisements in key business publications and consumer press. These advertisements conveyed key messages about the incubator program and how the DRCI could be a vital resource for aspiring entrepreneurs.
The results of this collaborative effort have been nothing short of remarkable. Thanks to a robust branding and media relations campaign, the DRCI continues to attract top-quality entrepreneurs and start-up/early-stage business owners to its program. To date, the DRCI has proudly graduated over 20 successful companies, each a testament to the center's invaluable support.
If you're ready to see similar results in your Lowcountry business, allow us to put our marketing, brand development, and public relations expertise to work for you. Our dedicated team of experts is passionate about crafting tailored strategies that drive growth, enhance visibility, and make a lasting impact. Give us a call at (888) 587-4593 or email [email protected] to get started.