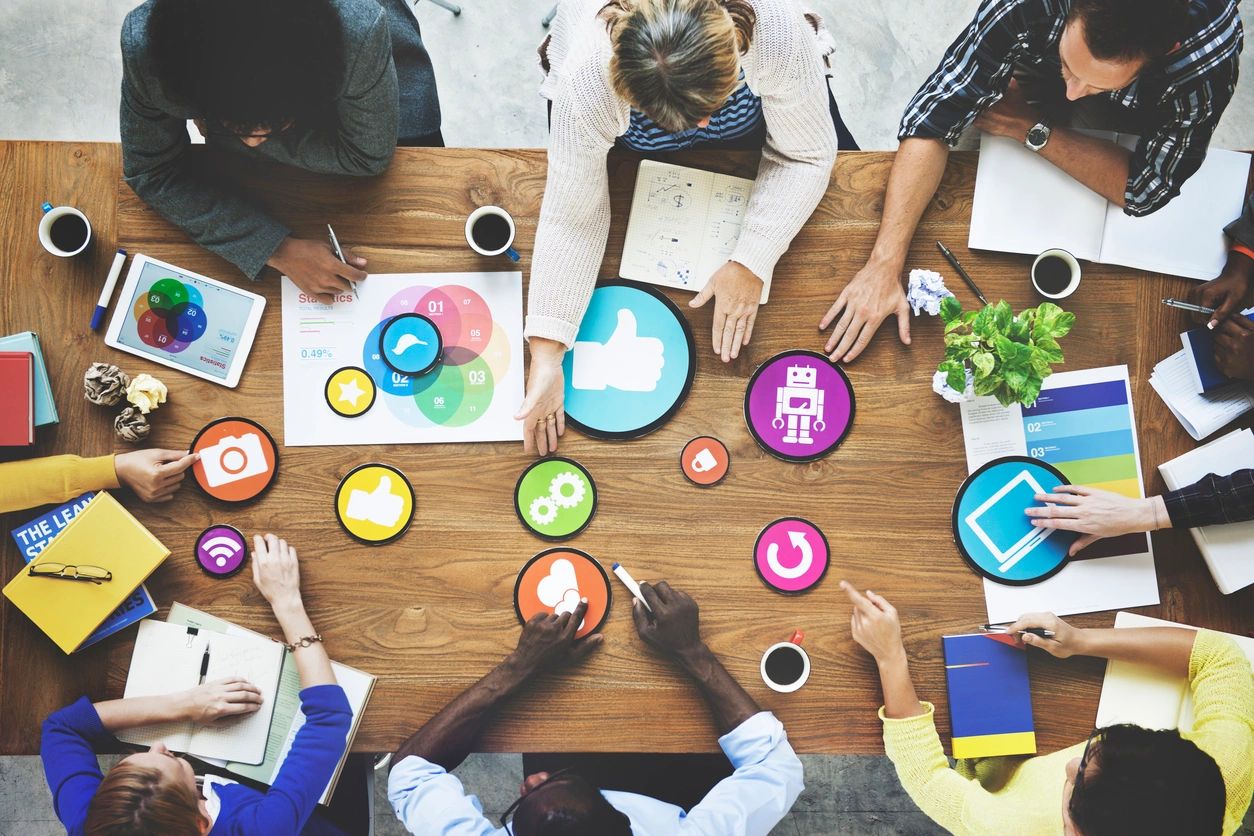 17 Jul

6 Things You Should Be Doing with Your Social Media Right Now

Social media is more than a way to kill time; it's one of the best ways to advertise your business, connect with customers, and expand your audience. In fact, 78% of small businesses attract new customers and engage existing ones using social media, and 62% of customers share online deals with friends, giving your business a broader reach. 

Whether you've never used social media to promote your brand, want to start an online-only business, or have a company Facebook page that hasn't been updated since 2014, setting up social accounts can be daunting. Here's your guide to managing multiple accounts without going into overdrive. 
Start with a plan.

Any good business strategy starts with a plan, and social media marketing is no different. Decide on who you're looking to reach first, as that will determine which platforms you use. For example, the older generations have lingered on Facebook, while members of the younger crowd have migrated Instagram and Twitter. Set specific goals using the SMART framework — your results should be specific, measurable, attainable, relevant and timely. Base your objectives on tangible metrics, like a rise in online sales or retweets. 
Make your pages appealing.

Don't become so focused on analytics that you forget why social media users are clicking on your accounts at all. Cultivate an aesthetic that will keep your clients scrolling, and take the opportunity to promote your message through blogs or captions. 
Create a complete profile.

Attention spans are getting shorter, so don't make your clients treasure hunt for the information they need to know right away. Your bio box should include a short description of the services you offer, the link to your company's website, and your office's phone number. Use the same logo or profile picture on across multiple platforms so your accounts are easy to recognize and your brand is consistent.  
Dig a little deeper.

 Once you've established your brand online, micro-target your audience. By keeping track of who is buying your products online or repeatedly visiting your accounts by using insights and analytic tools offered by your chosen program, you can begin tailoring your content to customers just like them. Interact with your customers in the comments section to figure out what they want to see from your company. This is a great way to establish relationships and brand loyalty amongst your clientele. 
Quality over quantity.

While some customers may spend an hour scrolling through your business' Instagram page, other's don't want to be spammed with too many ads or images. Finding a balance between posting too much and keeping your accounts updated takes a little time and intuition, but a lot of organization. Create a editorial calendar and schedule detailing exactly what you'll post and when. Don't want to add another Google Calendar to your account? This is a great reason to hire a social media specialist. 

Track your performance.

Remember those SMART goals you set when you first launched your strategy? Re-evaluate and refine your digital campaign as needed to achieve the results you want. Social media itself is constantly changing, so it's important to stay flexible. 
Are you ready to bring your business online? Our team at SmartMarketing has the knowledge and experience to help you launch the perfect social media strategy.