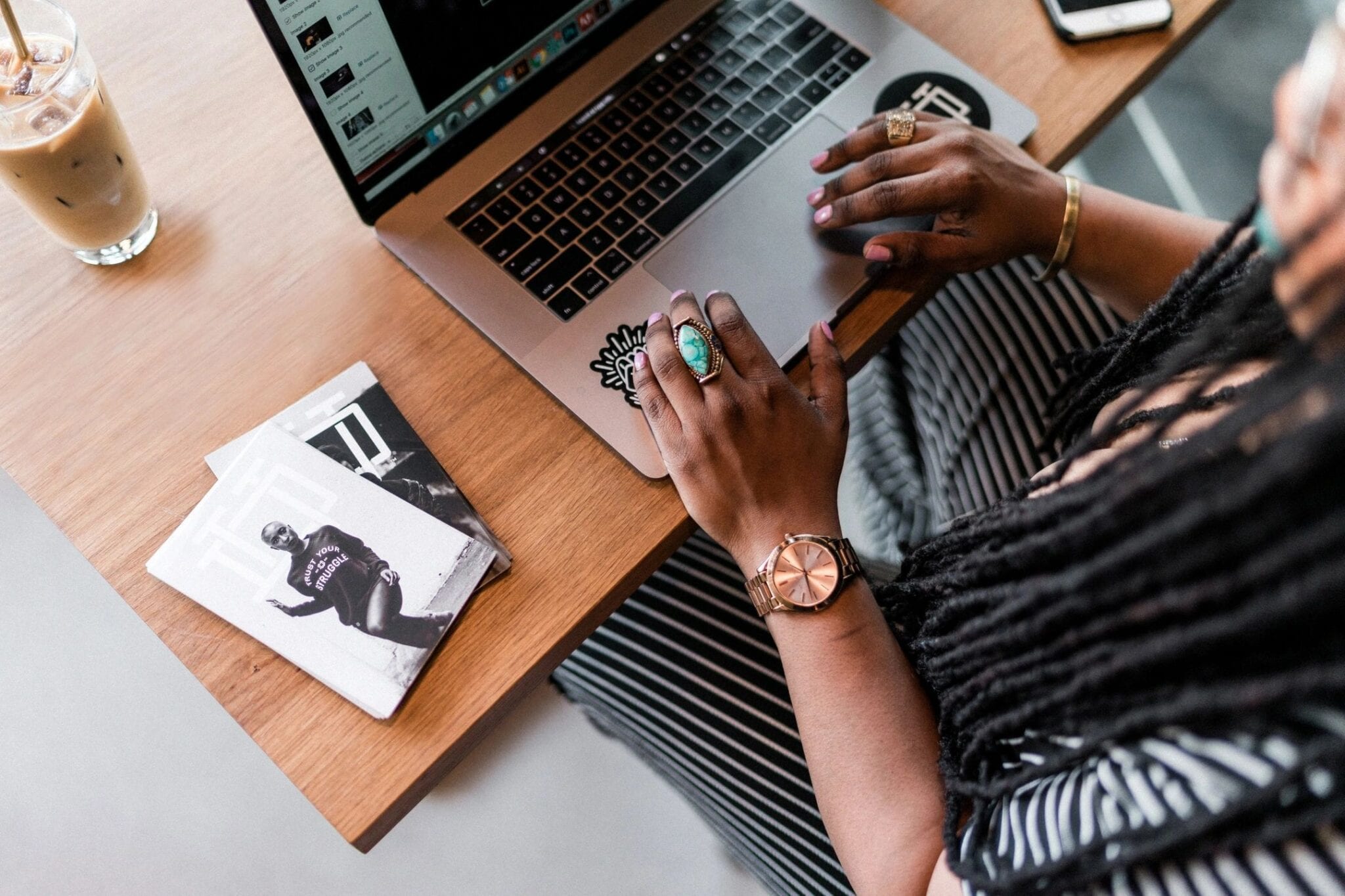 08 May

Everybody's Doing It – Blogging, That Is

Every year, we hear "blogging is dead" from fellow marketers. But if the pandemic has taught us anything, it's that you shouldn't base your marketing plan on assumptions aloe. The numbers don't lie, and they say a whopping 77% of internet users still read blogs.

Translation: blogging is very much alive.
"there's an audience looking to learn from your expertise"
You don't need to run a lifestyle brand to start a blog. Whether running a pet supply company or an expert in textile manufacturing, there's an audience looking to learn from your expertise. If you're not already blogging, consider how incorporating a blog into your digital marketing plan can increase sales and build brand awareness. Here's how blogging can benefit your business.
Boosts SEO
Did your business make it through the pandemic? Then you know how important it is that customers stay up-to-date. Now is not the time to ease up on your digital marketing efforts. If customers can't find your business, they're not going to purchase your products or services, whether online or off.
Blogging is a great way to help potential customers become acquainted with your brand. Even if the topics you write about are only partially related to your products or services, regular updates to your website with relevant content boost your online search rankings, making it more likely that new leads will find your website.
Establishes Your Business as an Industry Leader
Providing valuable content and expert information is a great way to establish knowledge in your industry. Whether writing about trends, tips & tricks, or your own projects, providing valuable content to your readers will position your website as the go-to for answers and insight. Strive to help your readers by providing some of your expertise. You have the experience – so share it! A givers gain mindset benefits your business, creating brand loyalty, referrals, and continued engagement.
Creates a Supply of Shareable Content
The more blogs, the more content you have to share. Not only can you link blogs to social accounts and drive followers to your website, but you can use quotes, pictures, or screenshots from your post to engage your audience. It's like killing two birds with one stone (or getting two customers with one piece of content). Just ensure that your messaging is on-brand across all of the platforms you use – including your blog – so nothing sounds out of place.
Need help crafting content that supports your digital marketing strategies? From blog posts to social media and beyond, our team has experience in creating content that captures followers' attention.
Our team would love to chat about how we can advance your business goals, online and off.
Please call us at 888-587-4593 or email us at [email protected] to start designing a truly smart marketing strategy.