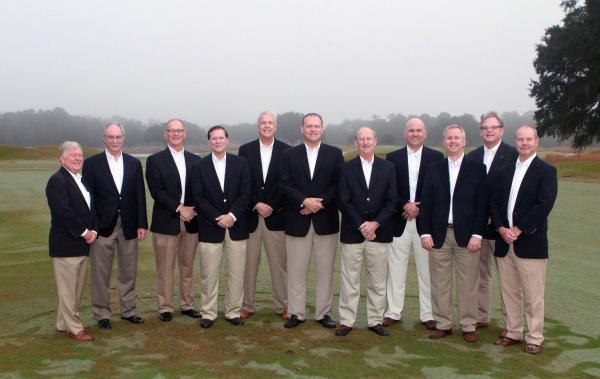 30 Oct

Gateway Realty Joins Forces with Charter One Realty

Gateway Realty Merges into Charter One Realty, Adding to Charter One's Leadership and Strength in the Local Real Estate Market

Charter One Realty has announced that Bluffton-based Gateway Realty is merging into Charter One Realty, bringing the total number of Charter One Realty office locations to 11 between Hilton Head Island, Bluffton and Okatie. This will provide real estate buyers and sellers with even greater resources when it comes to Hilton Head Island, Bluffton and Lowcountry real estate.

For more than a decade, Charter One Realty has been the top producing real estate company in the Hilton Head Island and Bluffton markets capturing an industry-leading average market share of 20 percent during that period. The addition of Gateway's 35 experienced agents will add to what is already the most comprehensive source of listings in this market. The addition of Gateway's four offices at the front gates of Colleton River, Belfair, Berkeley Hall and Oldfield will provide Charter One's clients with an even wider range of convenient locations along the Hwy 278 & Hwy 170 corridors. The merger will be effective beginning January 1, 2016.

"The strong synergy between Gateway and Charter One, combined with our shared core values, were key factors in our decision to become a part of Charter One," says Johnny Ussery, Managing Partner at Gateway Realty, which was founded in 2001. "My partner Tom Jackson and I will continue to be active partners in the new partnership where we look forward to continuing the success we have experienced on the Mainland and at our four strategic office locations at the entrance to Colleton River, Belfair, Berkeley Hall, and Oldfield. The merger will allow us to provide an even higher level of service to both our buyer and seller clients."

"We are extremely excited about Gateway Realty joining the Charter One Realty family," says Tom Reed, Partner/Broker-in-Charge at Charter One Realty. "This is truly a win-win for both companies' clients. Charter One's professional agents already created great synergy in being able to pair our seller clients with our vast number of buyer clients which has led to the enormous success we have had over the years. That synergy just got magnified with Gateway's merger and far exceeds anything any of our competitors can accomplish for their clients in our market. Our clients and our agents win with this merger. Culturally, this is a wonderful fit as their leadership and our leadership have similar views concerning the future direction of the real estate industry. Gateway's client service and level of professionalism meshes perfectly with Charter One's. By harnessing our combined resources in local real estate, we are excited to be continuing our growth together as an even stronger Charter One Realty serving this wonderful community."

For additional information about Charter One Realty, visit www.charteronerealty.com.