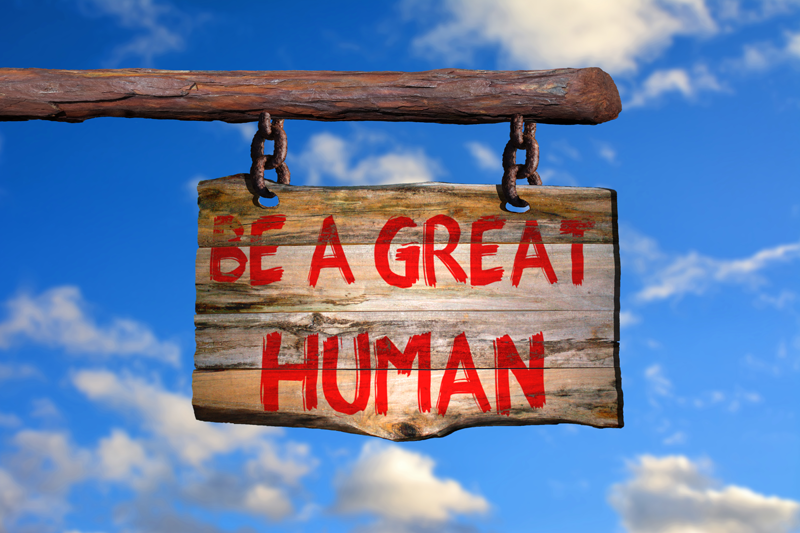 10 Nov

How Doing Good Does Good for All

I've spoken about this at many different conferences, workshops and seminars over the years – and perhaps there is no other topic that I enjoy talking about as much as the benefits of "giving back."   In fact, nothing gives me more satisfaction than hearing about someone who was motivated to get involved with a cause they believe in … and then wanted to do even more after realizing how much of an impact they can have on others … and how truly great it feels to give back.

Through the years, philanthropy has been something that has been a driving force for SmartMarketing Communications – from creating and organizing a full-scale clothing drive in honor of my 50th birthday (with my "Clothes for 50" event succeeding in collecting and donating hundreds of clothing items given to women in need who were re-entering the work force) to simply donating a few hours of my time each weekend to help out at a local soup kitchen.  And, through my role as president of the firm, I've been in the unique position to have made serving local community causes an important part of what we do at SmartMarketing Communications – by creating and launching the SmartMarketing Communications Gratitude Award. This program, which we executed for many years, donated a full year of our agency's services to local not-for-profit groups – and helped many local organizations with their branding, marketing and public relations (with the list of Gratitude Award recipients including The Nature Conservancy of Long Island, The Nassau County Coalition Against Domestic Violence, Sustainable Long Island, The Center for Science Teaching and Learning, the New Leadership Division at North Shore LIJ Hospital and Pal-O-Mine Equestrian.)

Everyone, no matter who you are or what you do, has something to give. It can be your time (yes, you have time to give back, no matter what you may think). It can be your skills and expertise in a certain area. It can be the energy you bring to an organization/cause/event. Or it can be money. And for many, it can be all of these things.

Actually, when you think of it (and to put a timely spin on it), giving back is a lot like voting. Your time/energy/talent/money — no matter how much — COUNTS. Those cans of food you donated to the food bank fed a family of four last night. Those clothes that your kid outgrew (again) that you dropped off at the local thrift store were bought by a single dad who works two jobs to support his growing boys. That time you spent reading to an elderly person at a nursing home is a gift that only you could have given. It all counts. And it all makes a difference – both to the person/cause you're giving to … and to you.

If you have a business, and you want to give back but don't know how, here are some ideas: First, what jazzes you and your staff? Is there a passion you all share? Do a little research and find out what opportunities exist for you to be involved in- if there isn't anything, create it!  Once you have a cause, the next step is to do it … with gusto. Be a role model for others in your company, and show them the impact "giving back" can have on others … and how good it feels to give back. Whether it's forming a company team for a charity 5K … or spending a Saturday together wrapping holiday gifts for children in need …. you'll discover that the camaraderie built through team philanthropy is not only good for others and good for your employees … but good for business.