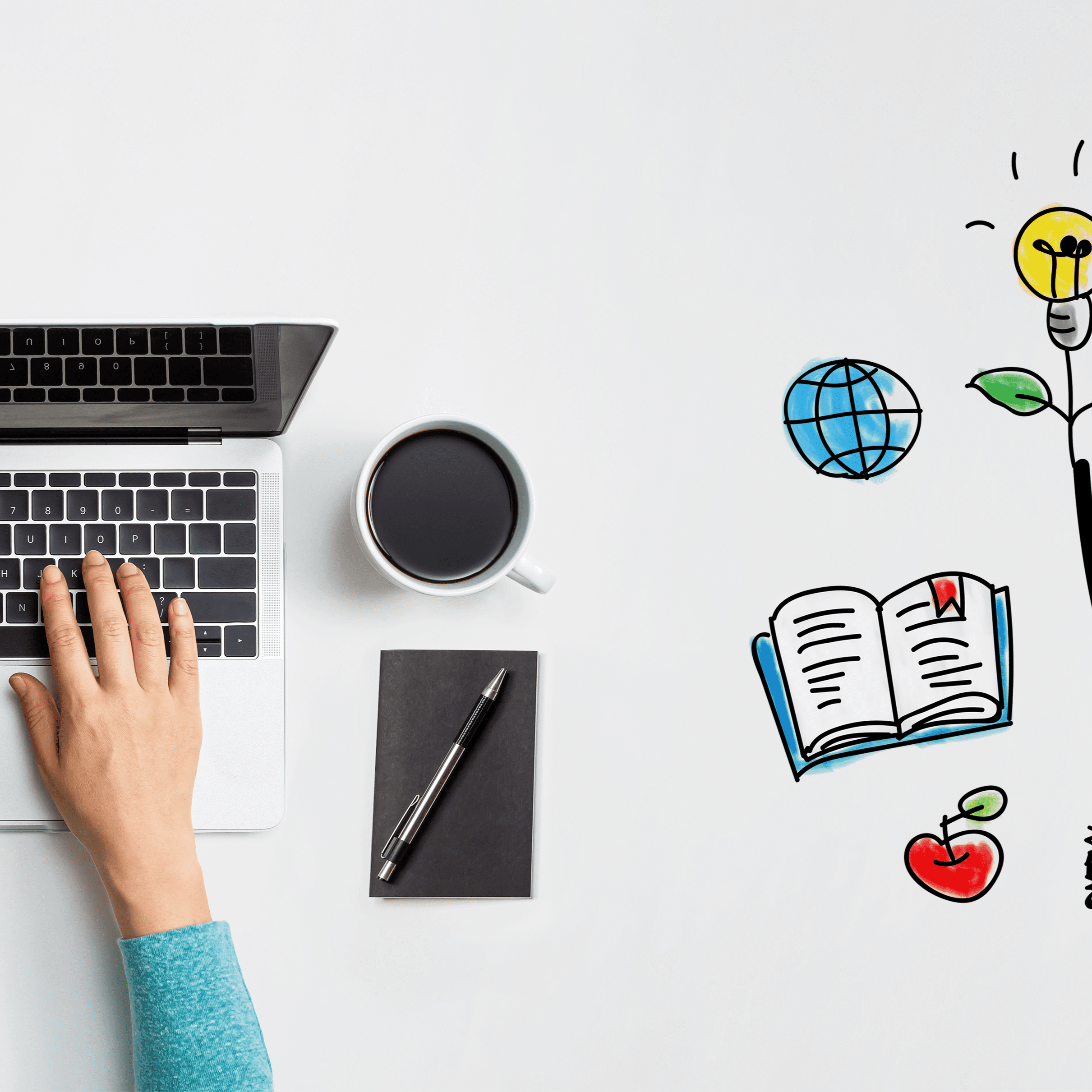 01 Oct

How to Create a Compelling Online Course

These days, everyone's looking for exciting ways to engage with quality content online, especially when it comes to learning new material. Online courses gained a ton of traction during the coronavirus pandemic, and now may be as essential to any business owner as a website or a business card.

Online courses prove beyond a shadow of a doubt that you're good at what you do. You don't just provide exceptional services to your clients; you can teach an online audience how to do it themselves. Sharing your knowledge and expertise through an online course will boost your credibility and allow you to expand your business' reach – all from the comfort of your couch.

Here are our top tips for creating online courses, from choosing a topic to earning an income.
Pick the perfect topic.

You should only teach online courses if you are passionate about the topic. If the subject isn't something you love, your course will be about as exciting as that 8 am "Intro to Econ" classes you took in college. Your topic should also be in high demand, so you don't spend weeks creating a course that no one wants to buy. Before you get to work, ask your friends or coworkers what they think of the subject you had in mind. You can also make a short tutorial or "course preview" first and monitor its performance online.

Decide on your learning outcomes.

Before you start curating course material, you should decide what you want your students to get out of your course. Finalizing key takeaways will help you decide which lessons are relevant and ultimately raise your enrollment. Attendees will not pay for a program when they have no idea what they'll get out of it. What skills will they be able to demonstrate by the end of the course? What new knowledge will they have obtained?

Research extensively.

Even if you consider yourself an expert on your topic, now's the time to take a deep dive. Go beyond what your students could find with a simple Google search to give them insider tips they won't find anywhere else.

Create compelling content.

You can deliver your content via video, readings, audio, online activities – or a combination of these. But how you present your content should lend itself to what you're trying to teach. For example, if you're teaching a class on graphic design, it makes more sense to record videos of yourself creating a logo than it does to make your students read about what you did. The more visually appealing you can make the course platform, the better. Assignments

can come in downloadable PDF files, which students can print or view on their computers. Other options include online quizzes or learning games, made using tools like Kahoot.

Launch your course.

If you think the work is over once you've created all your course content, think again. Many people make the mistake of thinking that they have an instant income stream after launching their course. To make your course successful, you need to establish a solid marketing strategy to make it stand out in the crowded online learning space. Make sure you have at least a 12-month marketing plan for your course and remember that the second you stop marketing is the second that students stop enrolling.
Creating an online course is a great way to establish yourself as an expert and expand your brand's reach. Whether you want to launch your program on a gorgeous, custom website or have never made a marketing plan before, our team at SmartMarketing can help you with all of your marketing, public relations, and website development needs. Give us a call at 888-587-4593 or click here to learn more about our services.