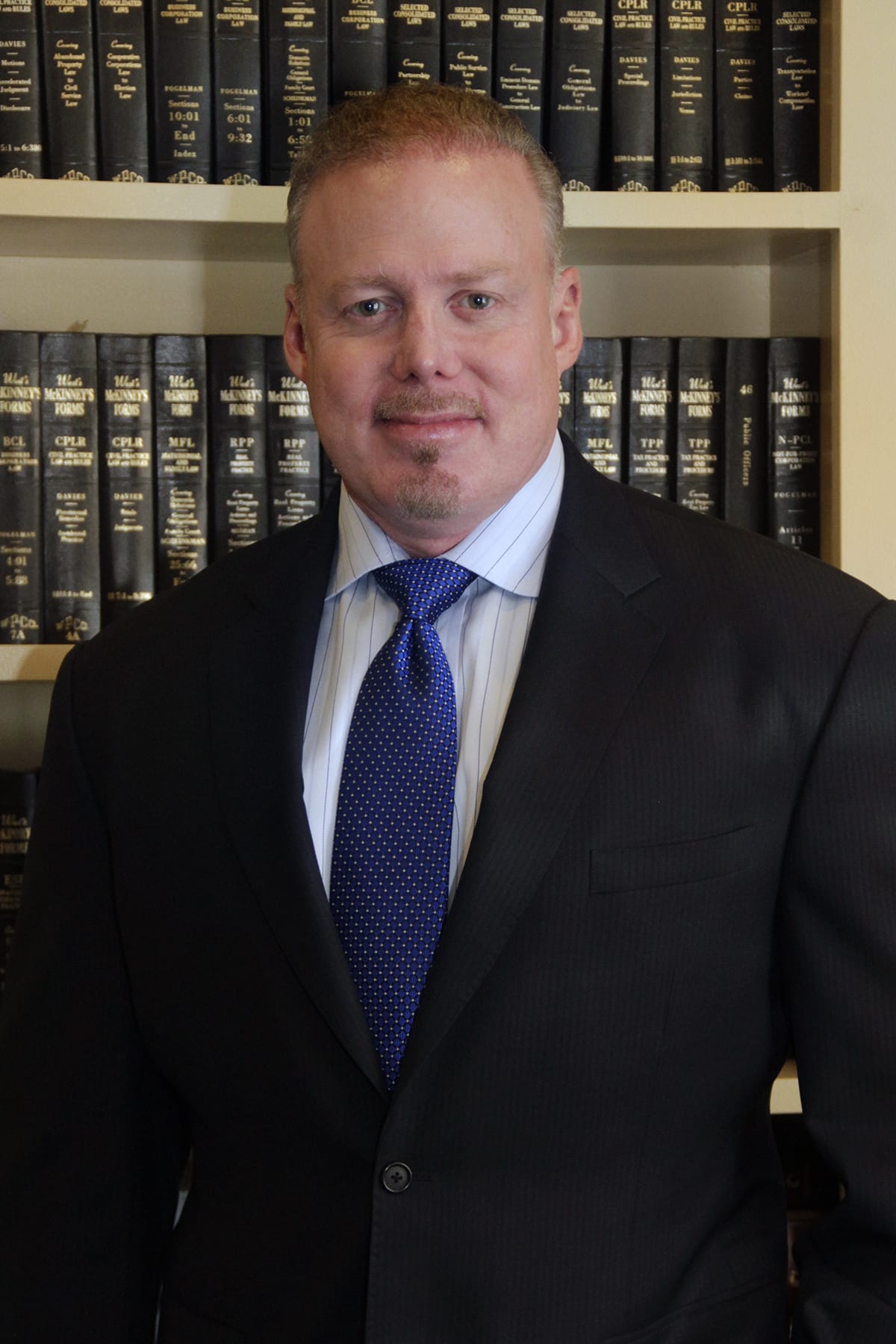 18 Nov

Rick Collins Receives "Leadership In Law" Award From Long Island Business News

Rick Collins, a founding partner at the criminal defense law firm of Collins, McDonald & Gann, P.C. (www.cmgesq.com), has been selected as a recipient of the 2013 "Leadership in Law" award. The award, presented by Long Island Business News, recognizes individuals whose dedication to excellence and leadership, both in the legal profession and in the community, has had a positive impact on Long Island. Awardees were selected by a committee of business leaders, and are being honored based on career and professional accomplishments.

The award was presented on November 14 at a ceremony at the Crest Hollow Country Club. Collins is honored in the category of Partner, and is one of only 14 law firm partners honored with this award. The Leadership in Law award specifically recognizes leaders in the legal community for the qualities of experience, dedication, hard work, skill, tenacity, excellence and compassion.

"We congratulate Rick on this recognition of his contributions to the Long Island law community," said Marc Gann, partner at Collins, McDonald & Gann. "Rick has made some important strides in a number of areas of the law while establishing himself as a true leader both through his legal skills as well as his philanthropic work, and we are thrilled that he has been honored with this award."

The "Leadership in Law" award is an important recognition for Collins, a former Nassau County Assistant District Attorney who, along with partners Marc Gann and Robert McDonald, co-founded Collins, McDonald & Gann in 1990. He has become widely known as an internationally-recognized legal authority on the non-medical use/abuse of anabolic steroids and other performance-enhancing substances and over the past few years has become a legal trailblazer as the co-chairman of a proposal to seal certain non-violent, low-level criminal records in New York. His proposal has been adopted by the New York State Bar Association and the Nassau County Bar Association, endorsed by Nassau County District Attorney Kathleen Rice and, if passed by the Legislature, may make history in changing the law pertaining to the sealing of criminal records in New York State.

In addition to his work in seeking to make criminal record sealing a reality in New York, Collins has also continued to spearhead Collins, McDonald & Gann's growing Dietary Supplements and Steroid Law practices. He has been involved in numerous high-profile cases both locally and nationally, and maintains his role as a well-known figure in the bodybuilding, health, fitness and nutrition communities. A lawyer, author, lecturer and magazine columnist, he has been awarded the highest accolades for his legal abilities and ethical standards (AV-rating) from the prestigious Martindale-Hubbell directory of lawyers, and he is listed in the Bar Register of Preeminent Lawyers. He is a Director at the Nassau County Bar Association and also serves on the Advisory Board of the WE CARE Fund, the nationally-recognized charitable arm of the Nassau County Bar Association which helps raise funds to improve the quality of life for children, the elderly and others in need throughout Nassau County. Rick's philanthropic work in the community has included creating the "Leap for Life" international charity skydive event, raising thousands of dollars for cancer research with the help of volunteer skydivers worldwide.

For more information about the 2013 Leadership in Law awards, and for a complete listing of this year's honorees, visit www.libn.com/leadership-in-law-november. For more information about Rick Collins and Collins, McDonald & Gann, visit www.cmgesq.com.