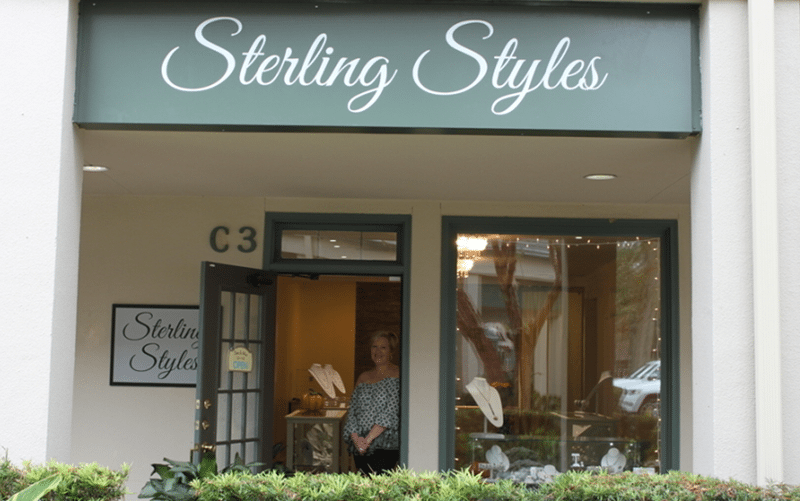 19 Jan

Smart Spotlight: Diane Stansbury

Sterling Styles Owner Diane Stansbury is always on the lookout for the most fashionable and artistic handcrafted jewelry. In retail for her entire life, she chose Hilton Head to open her fabulous store in the Village at Wexford, a world-class, premier shopping destination. An avid reader, Diane just finished The Nest by Cynthia D'Apix Sweeney and has also joined a book club to nurture her tremendous love of reading.  When asked what color of crayon she would be, "Yellow, because it's the brightest and it reminds me that the sun will always shine." We think Diane and Sterling Styles is already bright and shiny, so this fits perfectly!

Diane has always had a love for jewelry. A simple gift from her father as a child gave her the passion that has guided her education and career choices throughout her life. Sterling Styles takes great pride in offering unique quality designs that you will not find anywhere else in South Carolina.  All of their designers use only precious metals and natural stones ensuring the level of quality her customers expect and deserve.