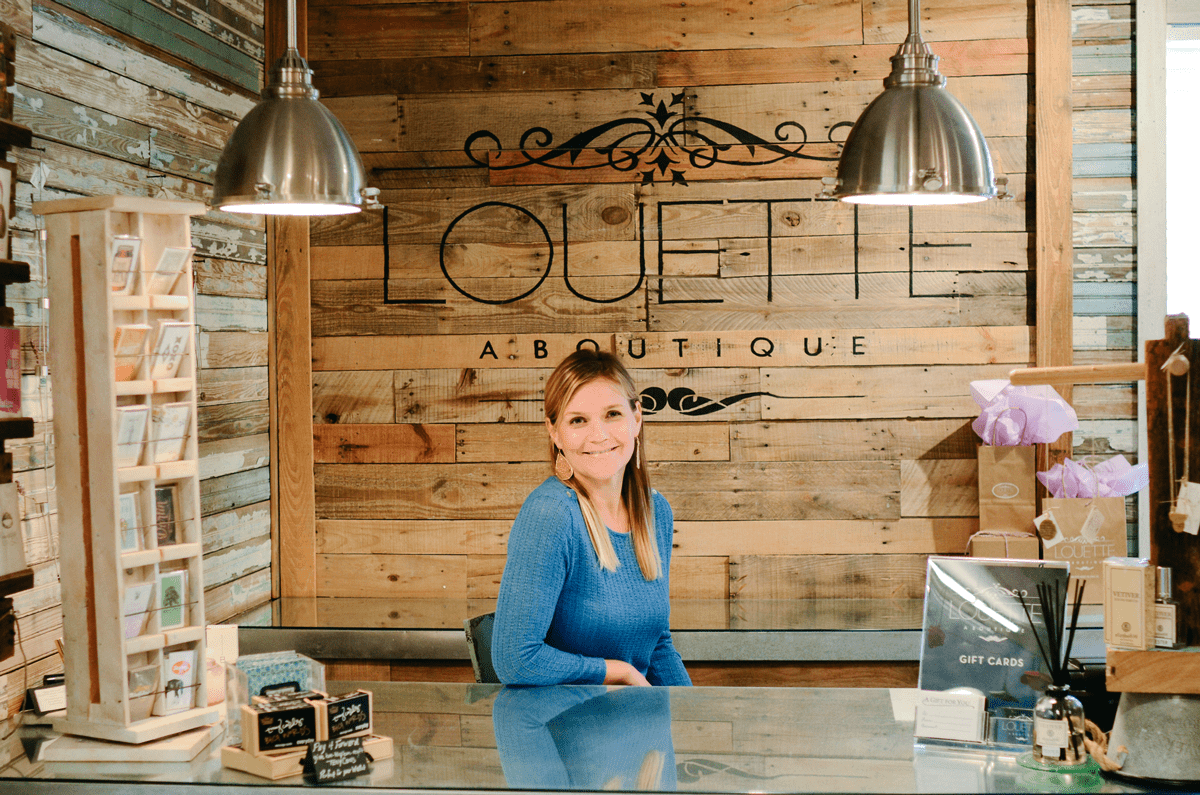 23 Mar

Smart Spotlight: Heather Quinn

People of all walks of life inspire Heather Quinn, owner of Louette Boutique. Grey is the color Heather picked when asked what crayon she would like to be, "It's boring, I know! But grey matches almost everything and is adaptable. I feel like I'm fairly adaptable and flexible which has helped me in my career, motherhood and life."

Heather is a proud co-chair of the SC Chapter of the TEARS Foundation, assisting families who have suffered an infant loss or miscarriage with burial costs and emotional support groups. When Heather is not working, you can find her with her two kids – Ella Grace and Rose – at the grocery store, Harbor Town Park or at Lawton Stables at the Village at Wexford.

Heather's passion for merchandising inspires her to create a beautiful space for her customers to get lost in. From lavender sachets to the perfect cocktail dress, every item at Louette Boutique is carefully hand-picked. They focus on American made and sustainable wares and fully support the "shop local" movement by offering goods from local designers and companies. Louette is Hilton Head's premier lifestyle boutique specializing in women's clothing, home accents, gift & baby, located in the Village at Wexford on Hilton Head Island.