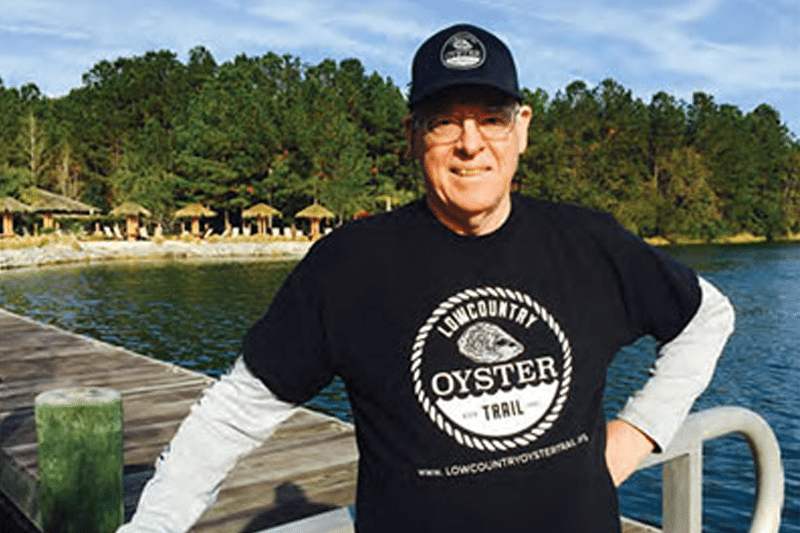 16 Feb

Smart Spotlight: Larry Hughes

A blank canvas and people with a 'GitRDun' attitude is what inspires Larry Hughes, Founder & CEO of the Lowcountry Oyster Trail (LOT) most. As an active member of the Society of Bluffton Artists, the Don Ryan Center for Innovation, the Clemson State Extension Advancement Council, the Hilton Head Sport Fishing Club and the Bluffton Historical Preservation Society (to name a few), Larry still finds the time to pursue his passion as an artist and a writer. It's no surprise that when we asked Larry what he enjoys most about what he does, he responded with "networking & facilitating – putting people and ideas together to create successful outcomes." This year, Larry plans to take a few dips into his bucket list and travel to new places and push himself in his creative artistic process. He even plans on writing a book about his experience in Vietnam commanding a Scout Dog Outfit in the 25th Infantry Division. Maybe he will even have the time to re-read his favorite book of all time – "The Art of War."

The Lowcountry Oyster Trail (LOT) is an experiential tourism, economic development, and environmental initiative. While the focus is on food, fun, and discovery – a portion of net profits will be used by its philanthropic arm, SC Lowcountry Oyster Trail Fund, to promote and enhance marine ecological research, analysis, and environmental stewardship for the region. By creating a community of Trail Partners dedicated to great stewardship of an exceptional customer experience, the LOT will help generate revenue for its Trail Partners and for the Fund.

The LOT will guide residents and visitors to restaurants, wine bars, outdoor adventure sites, museums, and historical and cultural sights with a host of packages and immersive experiences for all ages. The Trail will also allow participants to custom design their very own unique "LOT experience" in the Lowcountry. For example, a family can perhaps start their day with a morning kayak paddle on the May River, have lunch at the Toomer Family Bluffton Seafood House, go on an afternoon visit to the Port Royal Sound Foundation Maritime Center in Okatie, and enjoy cocktails and dinner at Hudson's on the Docks on Hilton Head Island.

So savor the experience & eat the trail!

For more information about the Lowcountry Oyster Trail itineraries, partners to date, and calendar of events visit www.LowcountryOysterTrail.org. Any individual or organization interested in becoming a Trail partner can email [email protected] or phone 888-587-4593, Ext. 2.