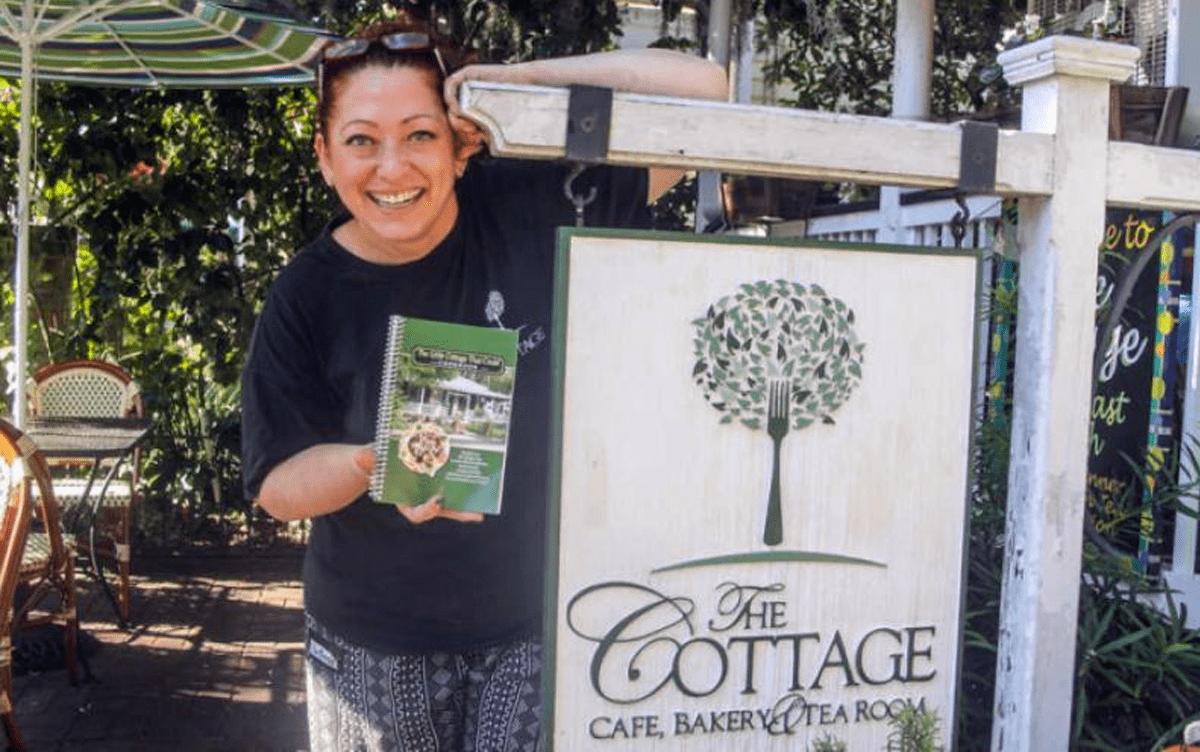 01 Dec

Smart Spotlight: Leslie Rohland

A giant crazy multi-colored crayon is how Leslie answered when we asked what color of crayon she would like to be! Leslie Rohland is the owner of three different Bluffton businesses- The Juice Hive, The Cottage and May River Coffee Roasters. In constant motion, it's no wonder that when we asked her what she does when she isn't working, she replied "sitting down working!"  Actively involved in the Farmers Market of Bluffton, The Bluffton Chamber of Commerce and The Hilton Head/Bluffton Chamber of Commerce, she still finds time to read and is reading two books- Tales of The Peculiar and Ransom Rigs.  "Hard Work + Dreams+ Dedication= Success" is the motto she lives by.

The Juice Hive & Health Emporium features cold-pressed juices, smoothies and variety of all-natural, predominantly raw foods, including soups, salads, grains, wraps & soft-serve yogurt. The retail portion of the business offers vitamins, supplements, local honey, superfoods and other products for health, beauty & fitness.

The Cottage Café on Calhoun Street in historic Old Town Bluffton, South Carolina, exemplifies old world charm and Southern hospitality. The Cottage was built in 1868 by J.J. Carson, who is known for his bravery in saving the life of General Stonewall Jackson during the Civil War battle of Chancellorsville. Carson also organized the First Baptist Church of Bluffton, and services were held at the cottage until the church building was completed. Recently, the building was moved forward and renovated to its full potential.

Today, the award winning Cottage serves fresh, scrumptious fare for breakfast, brunch, lunch, tea and dinner. The pastries, breads, pies, and cakes-especially wedding cakes-are renowned. They feature specialty teas and house-roasted May River Coffee, as well as a full bar. The Cottage Café is ideal for indoor or outdoor dining, as well as small parties and events.

May River Coffee Roasters is a South Carolina micro-roastery located in beautiful Bluffton. Loose teas are available as well, over 90 varietals with more being added regularly.