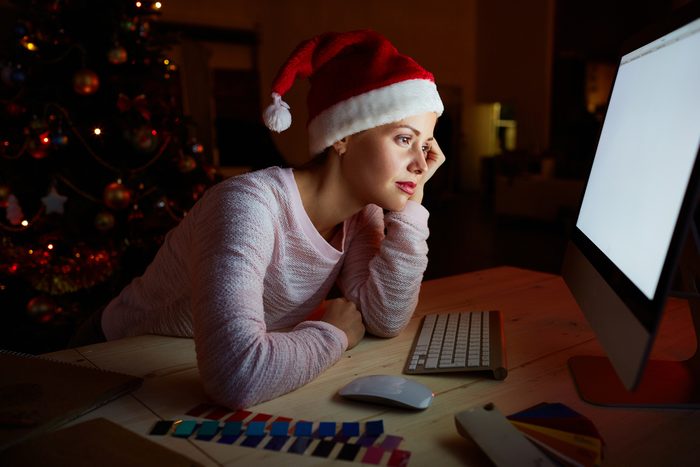 05 Dec

Strategies for Avoiding Holiday Burnout

Strategies for Avoiding Holiday Burnout

As marketers, we are well aware that the holiday season is the busiest time of the year for most business owners. You've spent months ordering seasonal merchandise, planning festive ad campaigns, and gearing up to launch your biggest sale of the year – all before Black Friday. Then even more gets piled onto your plate: hosting the annual office party, writing EOY reports, and doing the work of four people while your employees go out of town.

If just looking at your schedule gets your tinsel in a twist, it might be time to light a candle, pour yourself a cuppa cheer, and review these strategies for avoiding holiday burnout.

Manage Your Expectations

Many business owners feel like they need to "go big or go home" for their holiday sales season to be a hit, but trying to orchestrate an open house, taking inventory, and launching a fundraising campaign could leave you in a tailspin. Instead of trying to do it all, pick one or two initiatives to focus on this month. If you're counting on the sales season to boost your bottom line, put your extra energy towards launching weekly promotions and giving your website the Christmas treatment. If your business prioritizes giving back, center your holiday campaign around a specific cause and take some time to send thank you notes to your VIP customers.

Don't Be Afraid to Delegate

No one knows your business like you do, but that doesn't mean you need to do it all on your own. In other words, you really shouldn't be up on a ladder hanging a holiday display while you're dictating Instagram captions to an employee below.  Make sure every member of your team is aware of their sales season responsibilities, then trust them to do their jobs. After all, you hired them for a reason. If most of your employees saved their vacation days for the third week of December, it may be a good idea to seek some outside help.

Take a (Well-Deserved) Break

If you're up checking emails by the tree-light, you know it's time to close your laptop. Stepping away from work for a few days in December might be easier said than done, but designating personal time to spend with friends, family, or just yourself will make the holiday rush much more manageable.

Our team at SmartMarketing Communications has the experience, talent, and holiday cheer to help you launch a holiday marketing campaign that will drive sales, widen your brand's reach – and put you and your business on track for a successful, and profitable, 2022.  Whether you're looking for an expert opinion on your marketing plans or don't know where to start, we're here to help. Call us at 888-587-4593 or click here to learn more about our services.