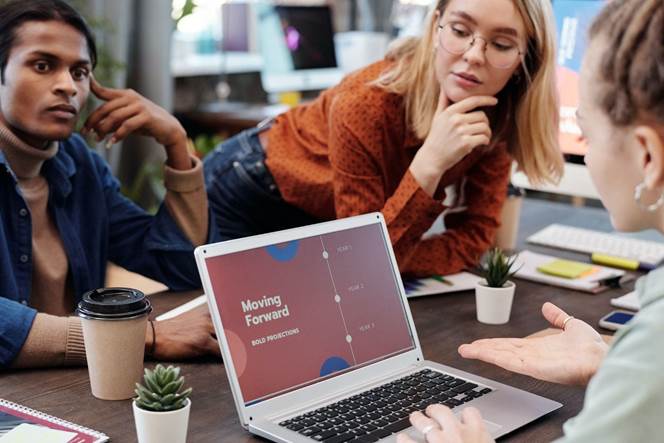 05 Jan

The Biggest Marketing Trends of 2022

The marketing world moves at lightning speed, and in 2021, we saw just how fast the industry evolves. Last spring, marketers embraced content creation and virtual events as they adapted to the COVID-19 pandemic. Then, as businesses cautiously reopened and more consumers left the house, they saw a slump in the online sales and social engagements they had been counting on.

If we've learned anything in the last two years, it's that the only constant is change, especially in the marketing field. Staying flexible will still be an essential skill for businesses in the coming year, along with staying on top of current trends. Here's what you need to know about reaching your target market in 2022.

Micro-Influencers Will Make a Major Impact

Influencer marketing isn't only for big-name brands. In fact, 56% of businesses that use influencer marketing work with micro-influencers, or social media promoters with smaller followings (typically around the tens of thousands). But don't let their small following fool you: their content typically packs more punch because of their specific niches and higher engagement rates. Because micro-influencers are still considered "real people" and not celebrities, their followers are more likely to trust their opinions and recommendations, making them invaluable allies when it comes to converting leads, connecting with audiences, and boosting brand awareness.

Video Content Will Still Be Key

We'll get to the point (just like your videos should): not only does it take less bandwidth to create short form videos, but they also align with your viewers' decreased attention spans. This is why TikTok, Instagram Reels, and, in previous years, Snapchat became the top-performing social media platforms in the world.

Mobile Optimization Will Be Even More Important

It's no surprise that people are spending more time on their computers while working from home, but mobile device use has nearly doubled in the past year. In fact, more than half of annual online website traffic comes from smartphones and tables. And as Millennials and Gen Z's gain buying power, businesses that cater to these tech-savvy generations are becoming extra conscious about how they present themselves online. Thirty three percent of marketers invest in mobile website design, 84% of marketers that focus on mobile web design are planning to continue to invest the same amount or more in 2022, and 64% of SEO marketers call mobile optimization an effective investment.

Businesses Will Prioritize Social Responsibility

Practicing cause-related marketing isn't just good for your company culture, it's a smart business decision. Customers are more likely to support companies that stand for social causes, which is why now is the perfect time to launch that cause-marketing campaign or fundraising promotion you put on the backburner in '21.

Tourism and In-Person Events Could Make a Comeback

After two long years of spending most of the time in their living rooms, people are itching to get out and experience something new. One study found that 48% of respondents already have travel plans booked for this year, which is great news for businesses in tourism destinations. People are also looking to reconnect with their communities, meaning that in-person events could finally make a comeback.

This year, we're resolved to help our clients reach – and surpass – their biggest business goals. Let us help you bring your business into the future with innovative marketing, public relations, and digital strategy services that will make 2022 your most successful, and profitable, year yet.  Give us a call at 888-587-4593 or email [email protected] to get started today.