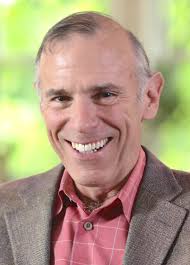 01 Sep

Tony Wagner, Co-Author of Most Likely to Succeed, to Lead Dialogue on Critical Issues in Education and How to Equip Students Better for Today's Realities

Our American education system continues to be a topic of much controversy, with many debating whether education in the U.S. is in crisis and, more importantly, what we can do to fix it.  On November 20th and November 21st, a number of the country's leading experts in education will be coming to Hilton Head Island to lead a "courageous conversation" on the timely issue of education in our country — bringing together the country's top minds for a thought-provoking dialogue on this critical topic.

The Hilton Head Institute's Summit on Education will be held Friday, November 20th and Saturday November 21st at the Westin Hilton Head Island Resort and Spa and will feature Tony Wagner, a renowned education expert and the co-author of Most Likely to Succeed: Preparing Our Kids for the Innovation Era — a revolutionary new book exploring a new way of looking at education in America.  The Summit will provide attendees with an opportunity to dig deeper into some of the critical issues facing our education system today, as well as provide a unique opportunity to engage in interactive discussions with Wagner, whose book is "an urgent call for the radical re-imagining of American education so that we better equip students for the realities of the twenty-first century." The release of the book follows the documentary "Most Likely to Succeed", which premiered at the Sundance Film Festival in January.  The documentary has received rave reviews, with critics and audiences calling "Most Likely to Succeed" the best documentary ever done on the topic of education.

"We are looking forward to delving into the complex topic of education in America with some of the top minds in the country, and excited that Tony Wagner and a panel of some of the top education experts in the country will be joining us to share their insight into what works, and what doesn't, when it comes to education in our country today," says Eric Wojcikiewicz, Hilton Head Institute Board Member and Program Chair.  "This Summit is a rare opportunity to explore fully the many facets of our education system and look at ways to prepare our students better for success in today's world.  We are happy to be fostering this critical conversation that can impact generations to come."

In addition to his presentation "Creating Innovators: The Making of Young People Who Will Change the World", Wagner will also be moderating an insightful Student Panel Discussion featuring recent high school graduates discussing the strengths and weaknesses of their high school education in preparing them for the future. The Summit on Education will also feature a number of top speakers throughout the two day event, including:
Jim Wagner, President of Emory University
Kevin Chavous, Founding Member of the American Federation for Children and former DC City Council Member
Tammy Pawloski, Director of the Center of Excellence to Prepare Teachers of Children of Poverty, Francis Marion University
Johnny O'Brien, Founder, Renaissance Leadership and former President of the Milton Hershey School
Casey Gerald, Recent MBA graduate, Harvard Business School – who, abandoned by troubled parents at an early age, had a life-changing experience resulting in his choice to make something of himself, graduating from Yale and Harvard and now pursuing a meaningful career.
The Hilton Head Institute Summit on Education is open to all members of the Hilton Head Institute.  To inquire about membership, visit www.hiltonheadinstitute.org.  In addition to the Summit on Education, members of the Institute can attend a number of other events and programs each year, including the Summit on Healthcare in January 2016, and The Forum – a three day event attracting some of the top speakers in the country, which will be held next year from April 7-9, 2016.
 For more information about the Summit on Education and a complete schedule of speakers and topics, visit www.hiltonheadinstitute.org.