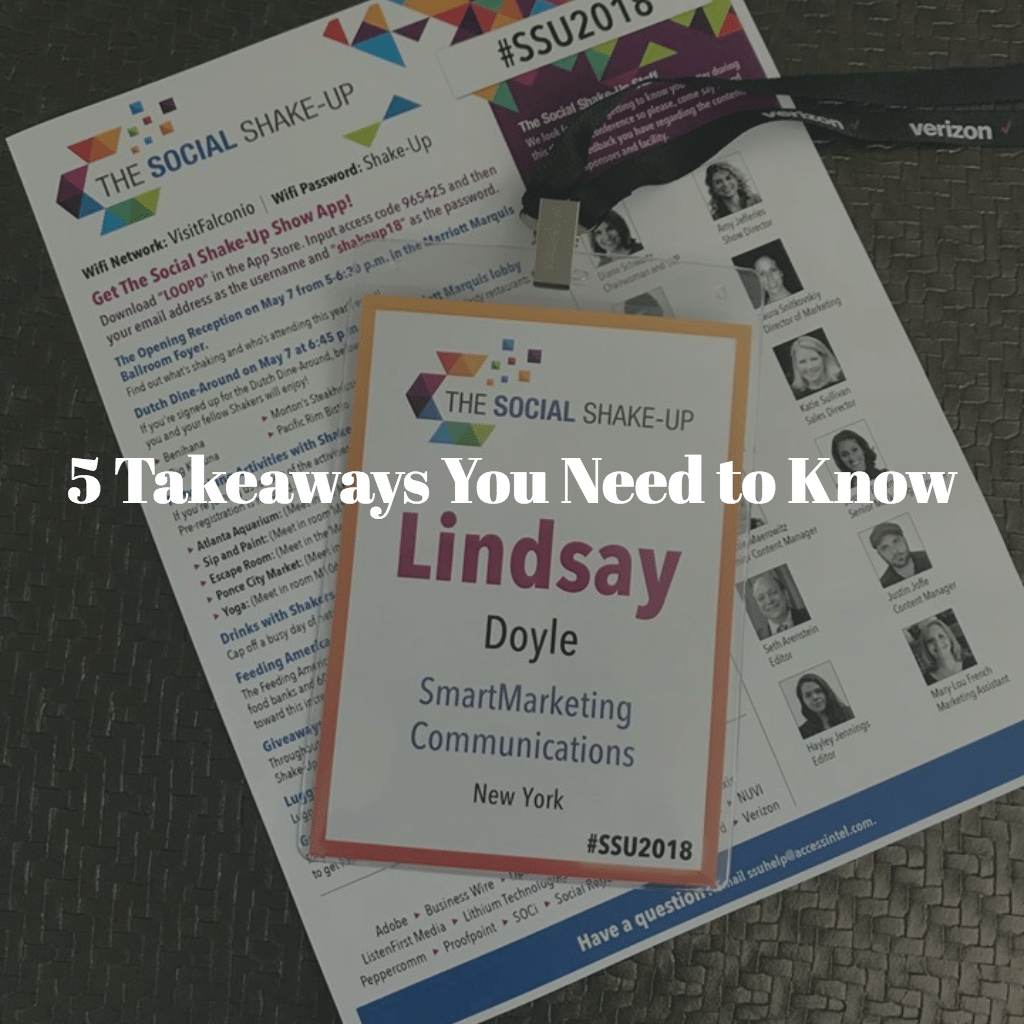 16 May

Top 5 Insights from The Social Shake Up Conference That You Can Use to Improve Your Social Media Brand Today

Our VP of Creative Services, Lindsay Doyle, sat through 3 days of a mix of panels, interactive sessions, and roundtables filled with "aha" moments and extraordinary insights about social media, search engine optimization and digital innovation last week so you don't have to. We're going to share our top 5 insights and takeaways we learned with you so you can begin shaking things up with your for the better starting right now:
Be Authentic. Whatever social media platform you are using for your brand you make the biggest impact by being raw and real.
Empowerment over Interruptions. Ask yourself: How do I help people get more out of my brand? Its not about what you are selling, it's about what problem your audience is looking to solve.
Don't Be Afraid to Make Mistakes. No one and no brand is 100% perfect all the time. Be open to trying new things and making mistakes – it will help your brand evolve and find authentic ways to enter the conversation.
Take a Stand. If it's an issue that's important to people you've made a promise to, weigh in on it – but it has to be for more than just your growth. Audiences crave meaningful interactions.
Don't Just Set it and Forget it. Your fans and followers expect a two-way conversation; use social listening to continually tweak your storytelling so that you are marketing to your target audience in a way that builds a deeper narrative that will help your brand stand out.
Want to learn more engagement secrets, leverage your brand to connect with your customers in a more authentic way and really start making an impact? We've got the talent that matches up with your long-term vision and strategy – sign up for a FREE one-hour consultation now!