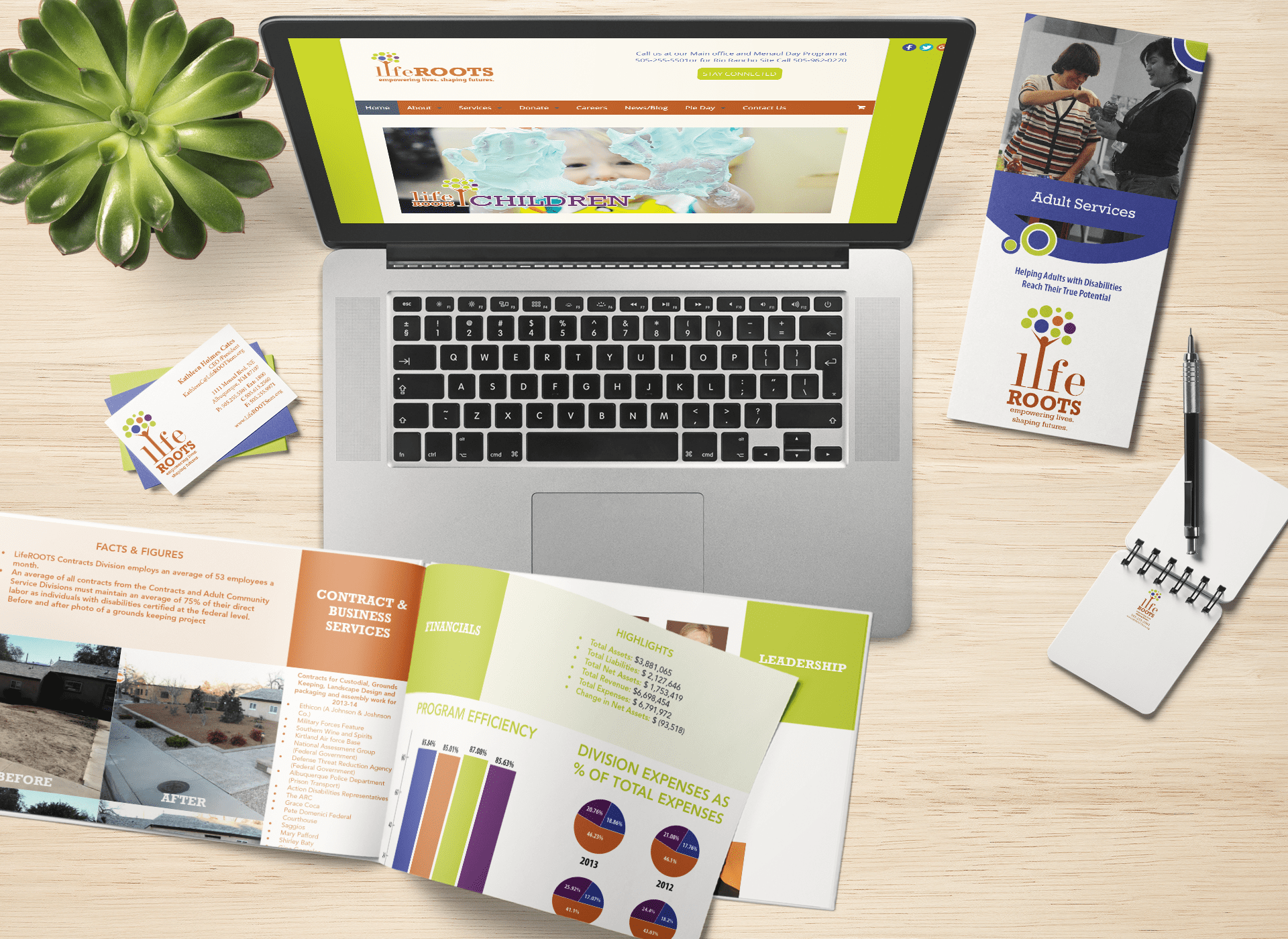 25 Apr

SmartMarketing Communications' Albuquerque Client LifeROOTS Wins "Best Nonprofit Local Brand" in People's Choice Branding Awards

– Branding Campaign for Local Not-for-Profit Helped Enhance Visibility and Spur Growth –

SmartMarketing Communications, the Bluffton, SC-based marketing and public relations agency with offices in Albuquerque, New Mexico, New York and North Carolina, has helped one of its New Mexico clients win a prestigious marketing award and be recognized for its outstanding branding. LifeROOTS, a longtime SmartMarketing Communications client that provides programs and services for children and adults with disabilities, was named the winner of the Exhib-IT B2B "Best Local Brand – Nonprofit" award presented last night at the B2B Expo "People's Choice Awards" – where the non-profit was honored for building a distinctive and successful branding campaign, created and executed by SmartMarketing Communications. .

Founded in 1958 as RCI, Inc., the nonprofit was the first organization in the state to provide services for children with polio and cerebral palsy, subsequently evolving into a multi-disciplinary provider of programs and services for children and adults with disabilities. In 2011, SmartMarketing Communications was hired to help rebrand RCI – since the organization was being under-utilized by the community because the name didn't capture the essence of what the organization did. Through the initial rebranding effort spearheaded by SmartMarketing Communications and the name change/new branding, the organization was able to develop, and grow, a recognizable brand that has continued to expand throughout the community.

"When SmartMarketing Communications was hired in 2011 to re-name and re-brand the organization, we were honored," said Lucy Rosen, president of SmartMarketing Communications. "Now, seven years later, being recognized for our branding campaigns in this highly competitive contest, we are again honored to be playing such a longtime role in LifeROOTS' growth through effective branding and marketing."

In addition to innovative branding and design work, the LifeROOTS campaign included  targeted e-blasts, e-newsletters, social media marketing, website marketing and other collateral materials. Campaign elements include compelling print ads, branded trucks and wrapped buses with LifeROOTS logo and messaging, as well as radio PSAs.