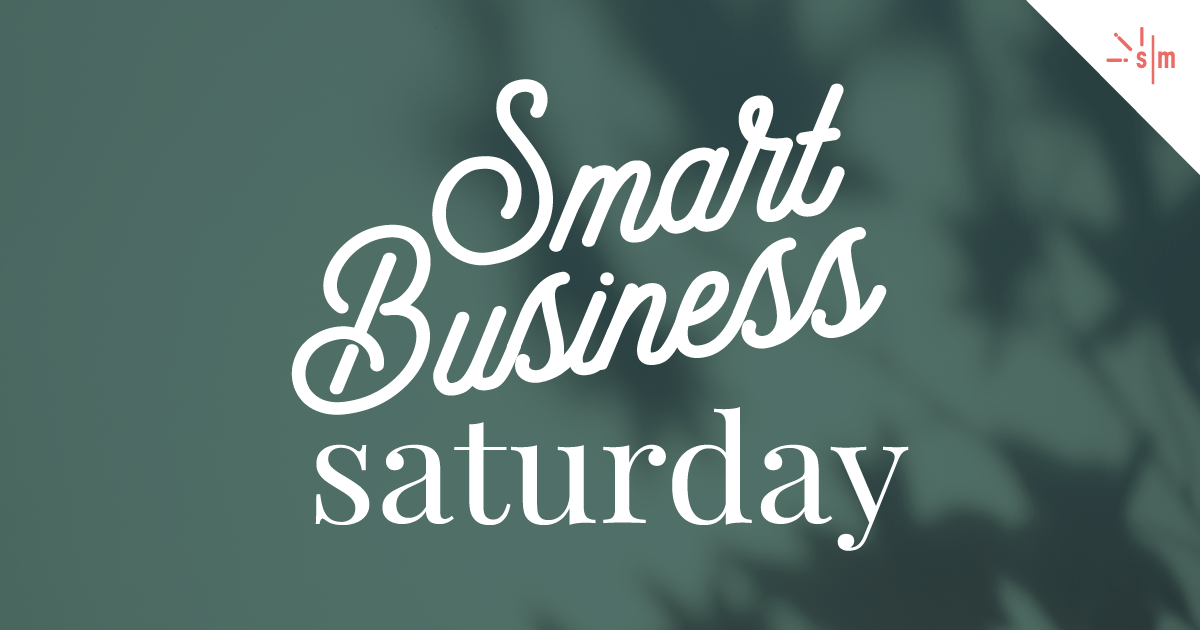 13 Nov

Smart Business Saturday: Win Free Business Marketing Services

For 10 years, local communities have had the opportunity to show their support for local business each year through "Small Business Saturday" … and this year, we want to take it a step further for a few lucky local small business owners.  In conjunction with the 10th year of Small Business Saturday this November 30th, Bluffton-based SmartMarketing Communications has announced their launch of "Smart Business Saturday" — a contest open to all local small businesses, providing them with the opportunity to win free marketing and branding services from the firm in 2020.

The "Smart Business Saturday" contest will begin accepting entries on Small Business Saturday (November 30th ) via our website here or through our Facebook page at https://www.facebook.com/SmartMarketingCommunications/.  Small businesses, start-ups and entrepreneurs can enter through an online entry form, with winners selected via a random drawing to be held on January 2nd.   One winning business will receive a complete package of small business marketing services, including a business consultation with agency president Lucy Rosen, marketing plan development, development of collateral materials and/or website/social media analysis and recommendations (valued at thousands of dollars).  Two additional businesses will also be selected to win free business development consultations with Rosen.  Winners will receive their free marketing services during the first quarter of 2020.

SmartMarketing Communications provides a wide range of marketing, public relations, branding and social media services for businesses throughout the Lowcountry, as well as in North Carolina, New York and New Mexico.  Founded by Rosen in 1986, the firm works with businesses of all sizes and throughout all industries, offering a wide range of services including Strategic & Creative Marketing, Public Relations, Graphic Design Services, Social Media Campaigns, Community Awareness Campaigns, Website Development & Marketing, Business Development, and Creative Services.